We bring our expertise and leadership from the second biggest fitness market in the world: Brazil.¹
Pacto Software is ideal for: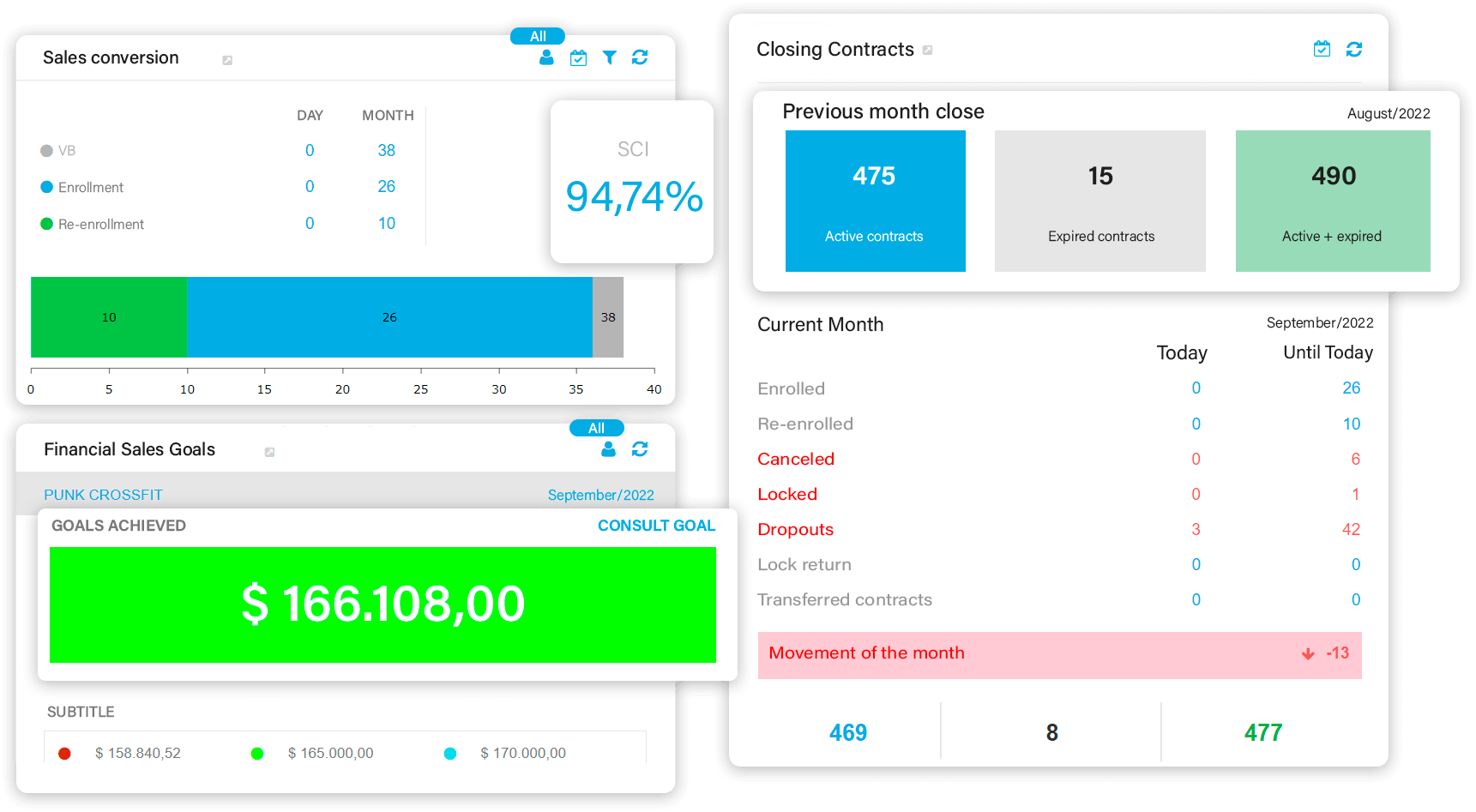 Management
---
Manage your gym, optimize processes and stay free of bureaucracy. This module has resources that allow you to organize your business giving due importance to each area, from finance to detailed analysis of indicators.
See how to grow ➜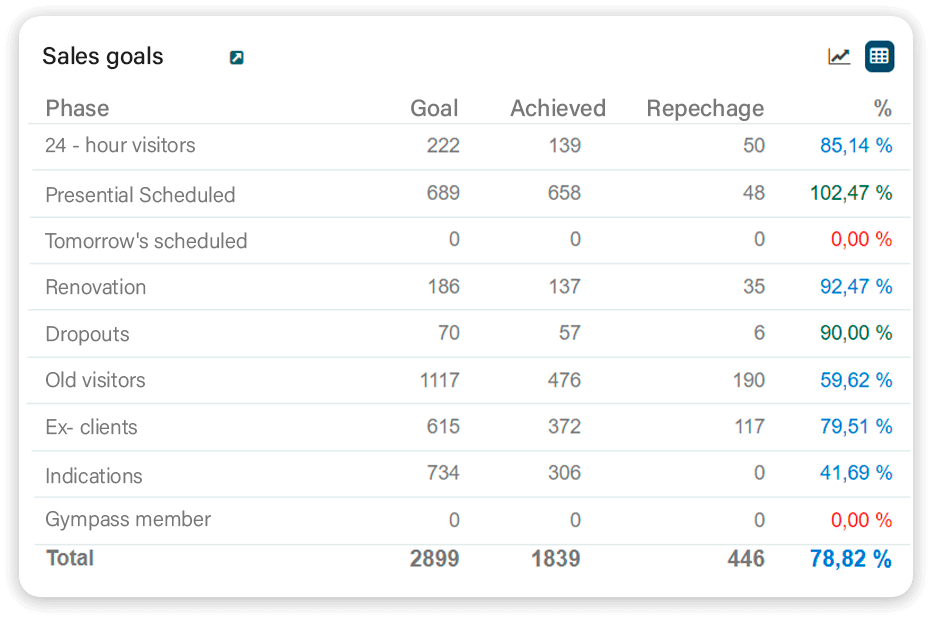 CRM
---
Your team can better understand each client's journey to create a more humanized relationship, increasing their loyalty and retention. The result is only one: more sales and revenue that only grows!
Create your community ➜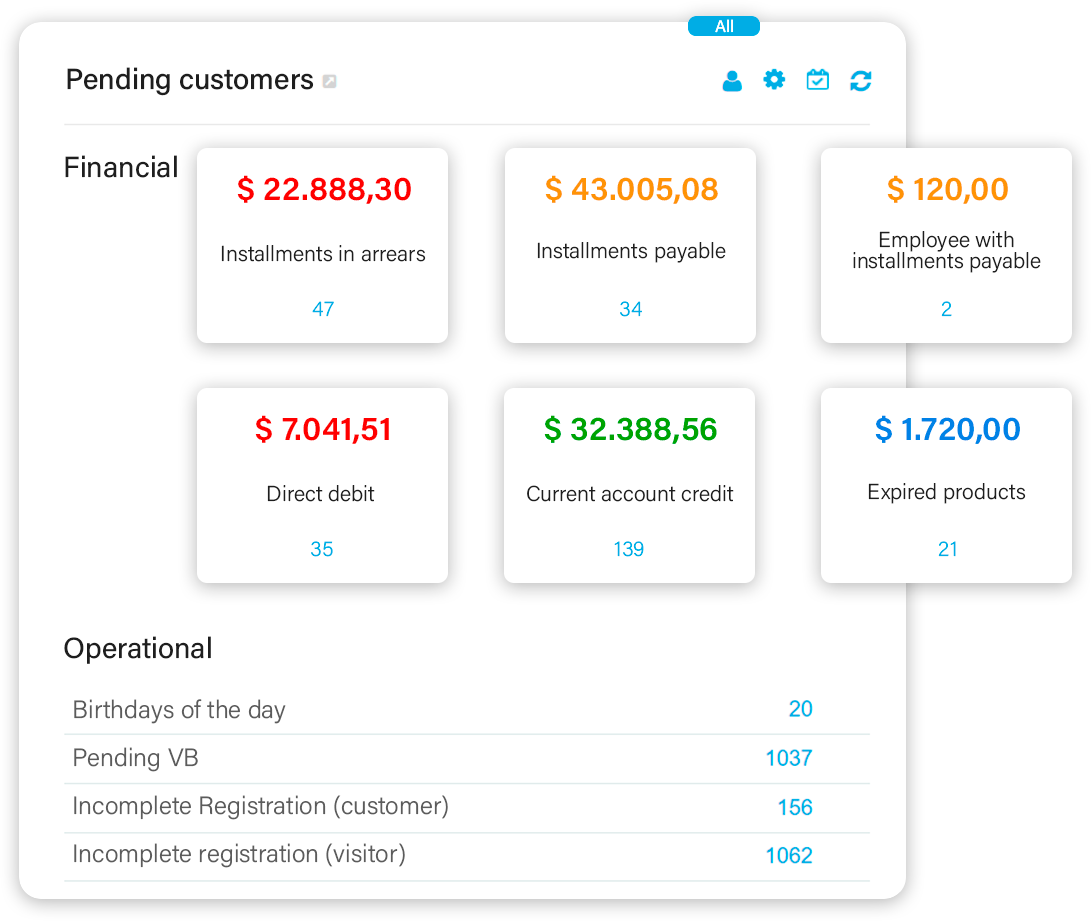 Financial
---
High financial performance that provides autonomy over your revenue. Cash flow, chart of accounts, cost center and more.
Grow your revenue ➜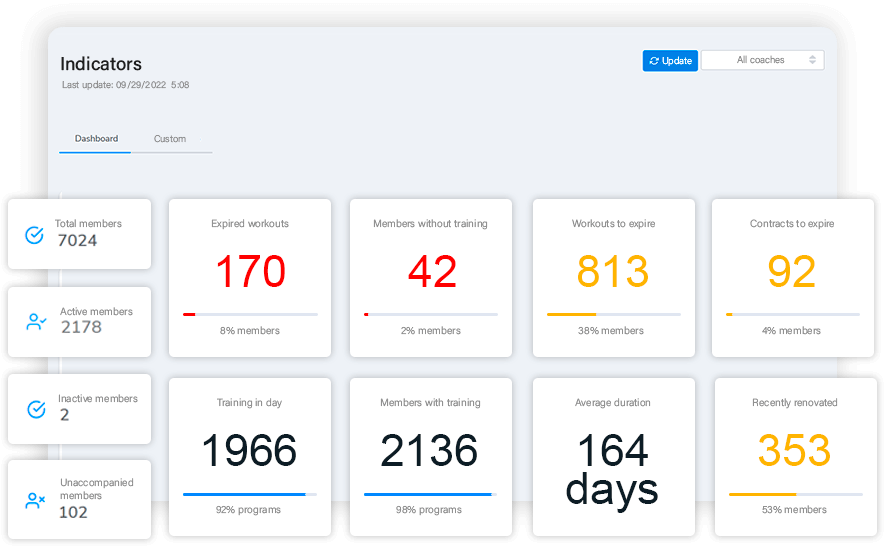 Training
---
Create and implement your teaching methodology combined with a complete system for your assessment needs.
See how it works ➜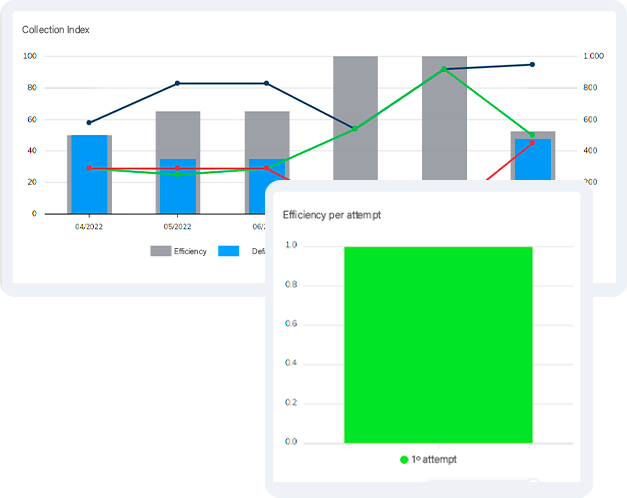 PactoPay
---
Complete online payments management by credit card, bank slip and direct debit. PactoPay gives you complete security for working with recurring payment and having predictability in your revenue monthly. All in a single location.
See the benefits ➜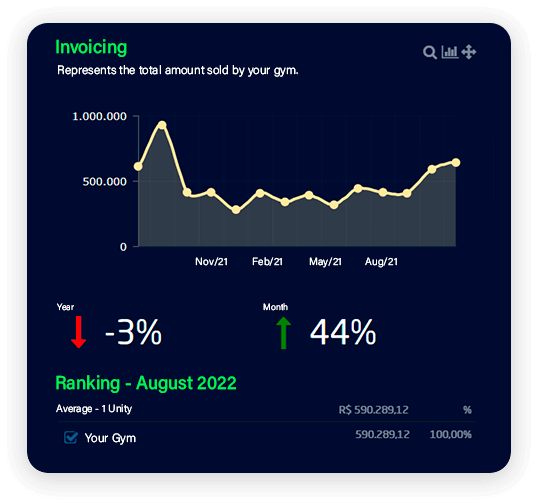 Game of Results
---
For businesses with two or more units, Game of Results is a platform designed to make a centralized management, with comparisons and projections of results for each unit.
Take your business to another level ➜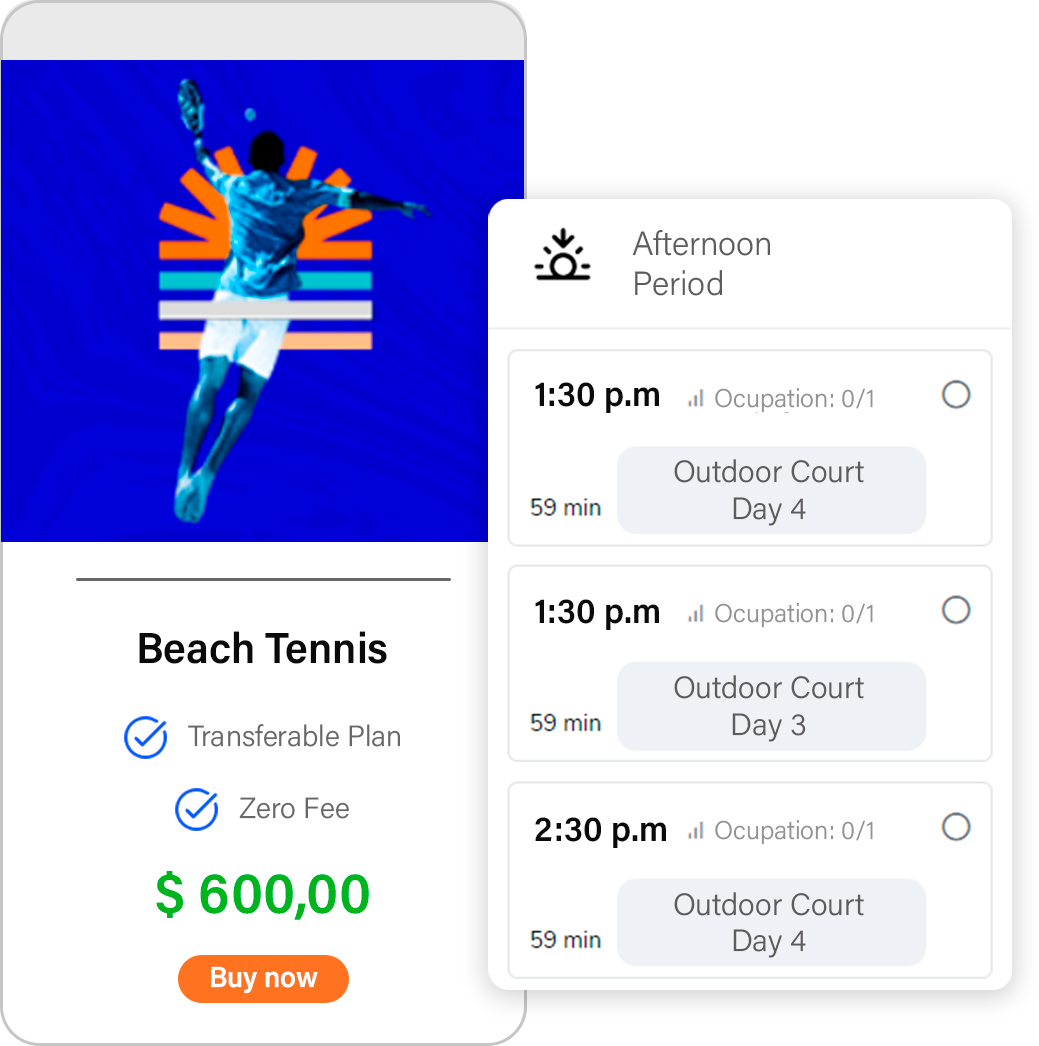 Online Sales
---
Create your personalized website in a few minutes, start selling your products and booking classes online.
Start selling online ➜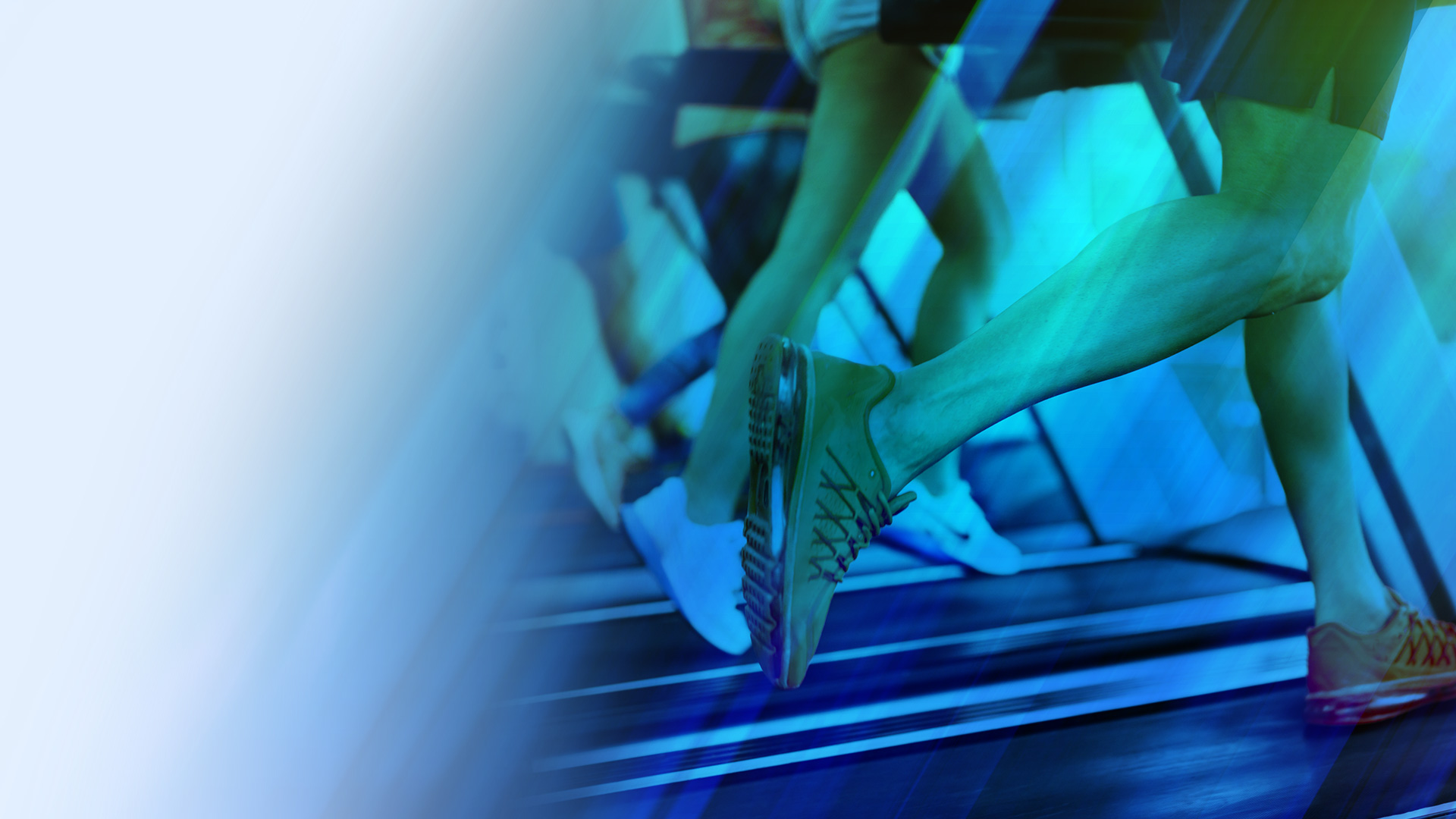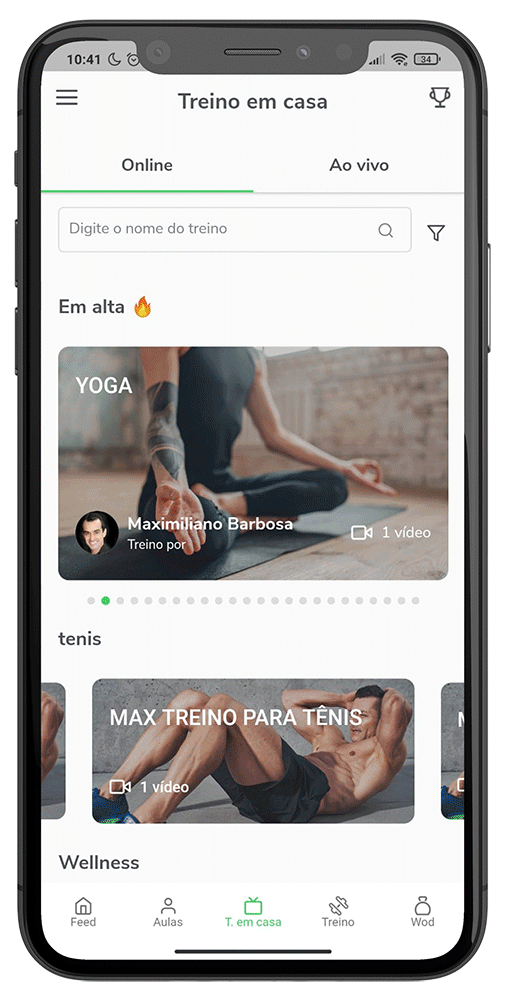 Digital experience that increase your revenue
Workout and Nutrition App for those who want to: profit, retain clients, differentiate themselves from the competition and be part of the future of the health and wellness market.
Engage yout memberships »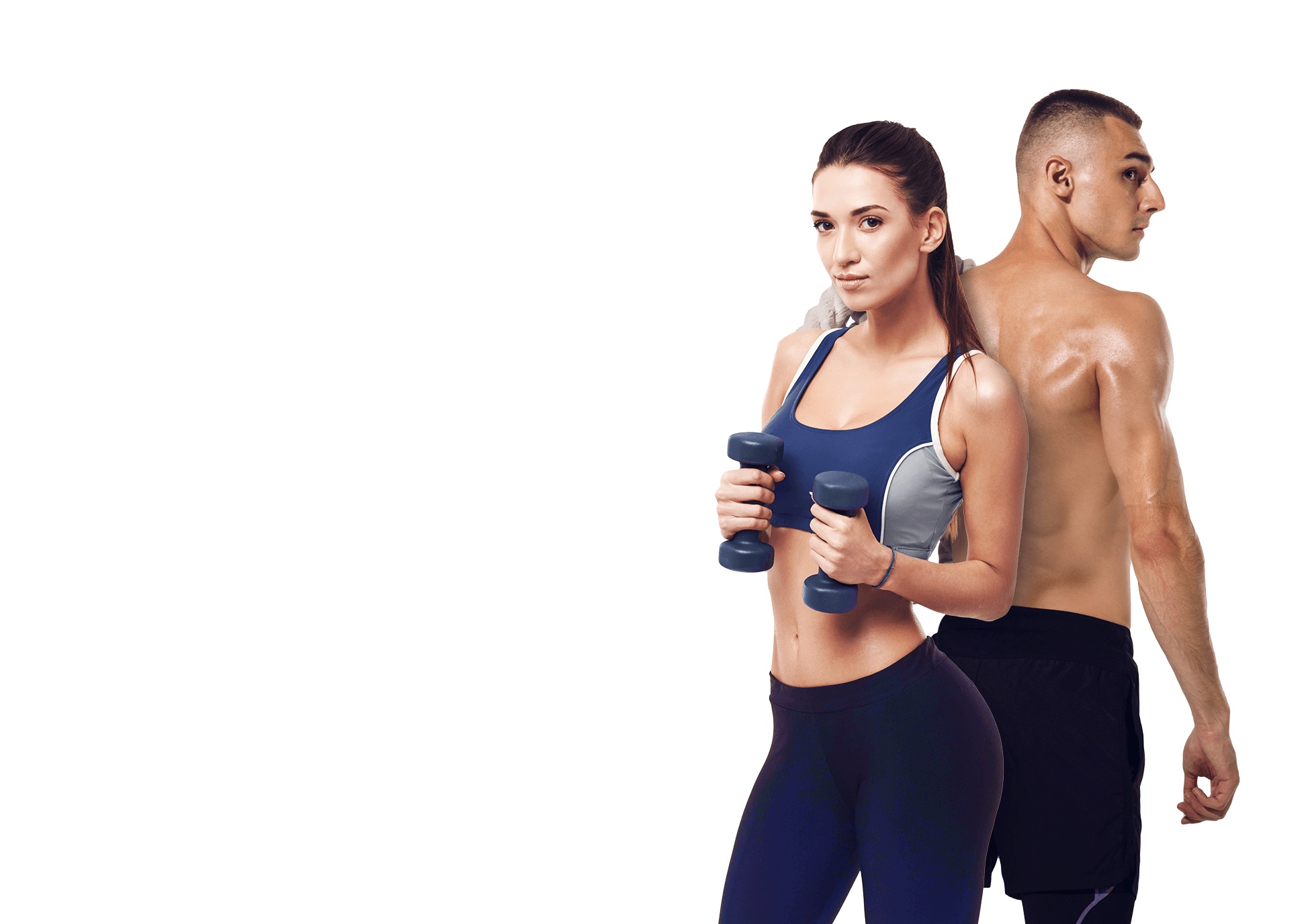 Save yourself the headache and don't waste time with other solutions that don't meet your needs!
Your data is safe. We do not SPAM. We do not share your data!